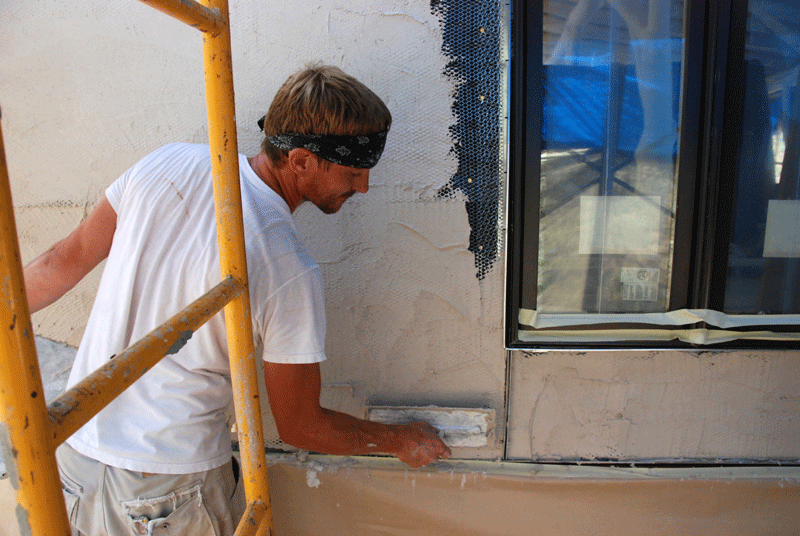 Our Sustainability Philosophy
We live in a dynamic, creative, and exciting time to be in architectural design and construction. New building products and methods are revolutionizing the way we view shelter, energy, and ultimately, how we live together in our communities.
Innovative builders are demanding better energy efficiency, greater sustainability, and healthier building materials. We are not only aware of these trends, but we are a leading business in the building industry, providing reputable, long-known, long-enduring alternate building materials that meets the demand of this emerging market.
We are fully committed to this new paradigm and are enthused and proud to manufacture and offer the Faswall® insulated wood chip-cement green building system.
Our Story
Founded by Tom Van Denend and Paul Wood, ShelterWorks Ltd. is the exclusive manufacturer of Faswall®, a unique insulated wood chip-cement building block for building highly energy-efficient, healthy homes and commercial buildings.
Faswall® has been in production since 1987.
We also provide building information, resources, and technical assistance to our building partners on all related aspects of building with the Faswall® block — from design and building science advice and resources, to architectural details and engineering counsel.
We also manufacture and sell beautiful and long-lasting raised bed garden kits using Faswall® block.
Meet the Team
The Shelterworks Team includes experienced builders and construction experts who are passionate about high performance building and sustainable construction, using natural or low impact materials. They're the go-to guys for the best way to build sustainably.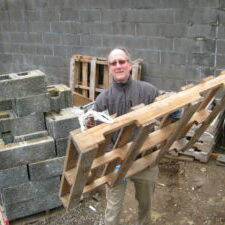 Thomas VanDenend
As a Youth Tom poured over Mother Earth News every month fascinating with alternative building materials like rammed earth, straw bale, cob, cordwood, even stacked old tires!
After college, He joined his father in his company for 26 years. In 2006, after a year of research to find a green building product that we could believe in and manufacture, Paul Wood and I opened a manufacturing plant in March, 2007 to produce, under license, the Faswall® woodchip-cement ICF block.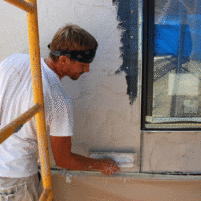 Joseph Becker
West Coast
Joseph Becker studied economics and sociology at the University of Chicago, and has practiced applied sociology, social engineering, and home/village building for the past 20 years. As a passionate ecological builder, educator and owner of ION Ecobuilding for the past 15+ years, Joseph joined Shelterworks and Faswall.  Joseph specializes in local, natural, and least toxic materials, energy efficiency, and traditional building systems (including wood, earth, straw & lime). He facilitates owner/builder processes and has been an active member of the NW Ecobuilding guild for 18 years, where among other projects, he was the lead instigator behind their Code Innovations Database Project. While doing all this, Joseph is trying to balance training and inspiring a new generation of builders while having a partner in raising 2 children. By working together and participating intimately with the world that sustains us, Joseph's ultimate hope is to reinforce a sense of place while we enhance the world where we live,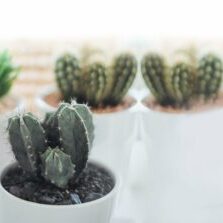 James
Include a short bio with an interesting fact about the person.
Next Steps...
This is should be a prospective customer's number one call to action, e.g., requesting a quote or perusing your product catalog.